These are just some pictures that I found and liked. I hope you like them, too.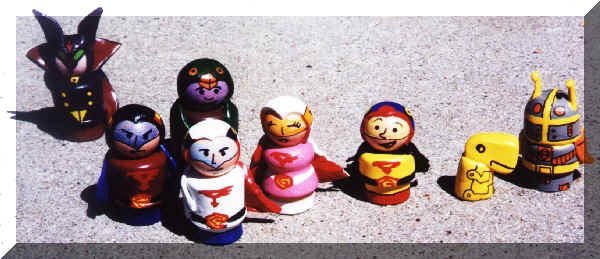 (Combining the best of both words, Gatchaman and the Little People)
Disclaimer: Everything (with the exception of my own witty feedback) copyright Tatsunoko Productions, Turner Broadcasting, Sandy Frank Industries, Hearst Entertainment, & Saban Entertainment. This page was created by a fan, for fans, for anyone else who might care, and for fun only. None of the information or likenesses are to be used for profit.